What we want for you to
Achieve?
Build
Awesome Stuffs
Enhance
Technical Expertise
Do
Awesome Stuffs
Become
Fulltime Employee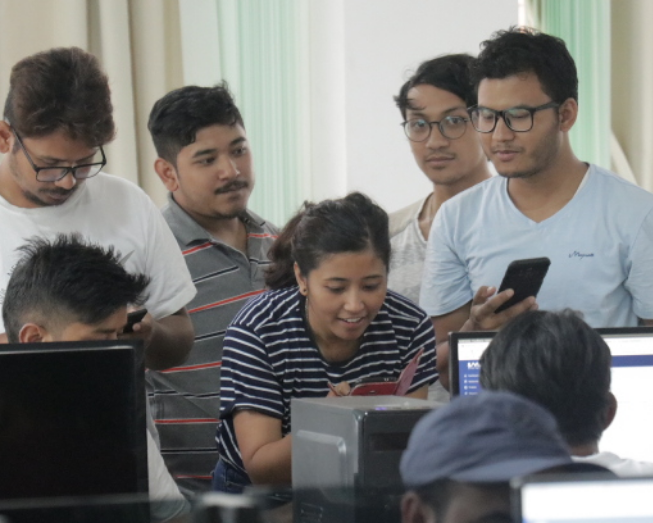 About this Internship
Internship at EKbana is an opportunity for anyone whose aspiration is to become a skilled and a competent team player in the diverse fields of programming and software development. It is a perfect choice for fresh undergraduates and graduates looking forward to start a career in Software development, QA, DevOps etc. This 3 months long internship program will give you a solid background of computer science, programming and software development processes and makes you ready to dive into the role of Software developers, Quality assurance engineers, DevOps Engineer.
Along with that, you will get the opportunity to learn with the expert of the fields who deal with the real industrail problem everyday, and they will help you to be fully prepeard for your carrier ahead.
If you want a solid learning that comes with the challanges. Give it a shot.
apply now
Internship Process
Apply
test
call interview
welcome